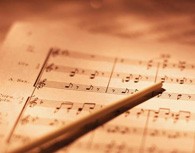 Conduct, compose and exhibit!
In the "…conduct" and "…compose" section, conductors and composers can find the programme of all the activities planned for them: the Study Tour, seminars, conducting and composition classes and open rehearsals.
A workshop where people can meet, share experiences, develop new ideas and initiatives, will take place in Torino Incontra, in the same area where the music expo will be.
© 2011 europa cantat XVIII torino 2012 - cf 97736200011 - all rights reserved - tel. +39 0434 874360 -
info@ectorino2012.it