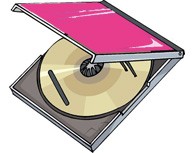 Festival CDs and DVD!
You can book the CDs of some of the concerts that were recorded during the festival, and also the DVDs of the festival's best moments!
Book your copy by mail: info@ectorino2012.it
Check out the list of the recorded concerts, the booked CDs will be delivered to you from the end of September on. The price for CDs is € 10, and, if double CD, € 15.
The DVD with the highlights of the festival will be realised at the end of it, and will be sent, from November on, to those who have booked it.
The price for DVD is € 15.
© 2011 europa cantat XVIII torino 2012 - cf 97736200011 - all rights reserved - tel. +39 0434 874360 -
info@ectorino2012.it