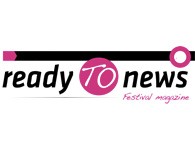 Festival magazine: online
You can download the festival magazine directly from our website and read the interesting interviews and the in-depth news on ateliers and concerts.
It will help living again the mood of the Festival Europa Cantat in Torino and reading the views of the protagonists!
In download, multimedia section!
© 2011 europa cantat XVIII torino 2012 - cf 97736200011 - all rights reserved - tel. +39 0434 874360 -
info@ectorino2012.it