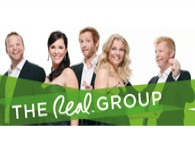 main stage, p. san carlo
Atelier B4 Groovy Ladies: New arrangements of all-time classic pop and jazzy songs for young female voices in close harmony. Innovative settings, 100% a cappella, including a human rhythm section: beat boxer and bass singer. Let's groove! Benoît Giaux (BE) is the conductor of the atelier. He is a classical and pop singer and teaches voice at IMEP (the Namur Music College), performs as a soloist, conducts La Choraline, La Monnaie/De Munt Brussels Youth Choir, composes and performs with the pop a cappella group Witloof Bay.
The Real Group is an innovative vocal group based in Sweden. The group has created a unique musical style, straddling jazz, pop and northern Europe choral music, without excluding the creation of original works, using voice as their only tool. The Real Group has been travelling the world for 27 years nowadays, taking part in events of great prestige by offering performances of musical excellence.